Join Us In Edinboro For Fully Certified Kids Martial Arts Classes In All Of Erie County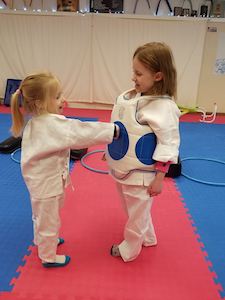 At Edinboro Family Martial Arts, we are proud to offer students all across our region access to professional martial arts training in a fun, supportive environment. Our Kids Martial Arts Classes include two distinct programs: our pre-school program for ages 2-5 and a challenging program for students ages 6-17.
From day one, your child will take on the best blend of traditional martial arts training and modern day self-defense forms. We are conveniently located in downtown Edinboro and we're proud to offer the best Kids Martial Arts instruction in McKean, Cambridge Springs, and all of Erie County.
Just fill out the short form on your screen to learn more or to get started today!
Why Is Our Kids Martial Arts Program Right For You?
Our team is dedicated to offering the highest quality martial arts instruction for students of all ages and abilities. At Edinboro Family Martial Arts, our training includes hands-on coaching and a supportive environment where every child can thrive.
Classes in our Kids Martial Arts program include:
Pre-School Martial Arts (Ages 2-5): Young children excel in learning environments where they can safely express themselves through play and challenging physical, mental, and emotional skill development. Our pre-school martial arts program is all about progressive development of these important milestones, as well as skills such as balance, coordination, confidence, social interaction, sharing, and taking turns. Younger students can take classes with a parent or caregiver assisting and develop additional bonds with loved ones.
Kids Martial Arts (Ages 6-17): Children in this age range excel when taking classes with others at similar developmental levels. Classes for children are typically organized by age, but over the years, we've learned that many children thrive in classes with multiple age ranges, particularly those who have achieved intermediate belt levels. Because of this, we won't needlessly keep a child rigidly tied to a specific age-based class. Instead, we constantly evaluate what class works best for each individual child. Whether your child is a complete beginner or an experienced athlete, they can join us at Edinboro Family Martial Arts and challenge themselves like never before.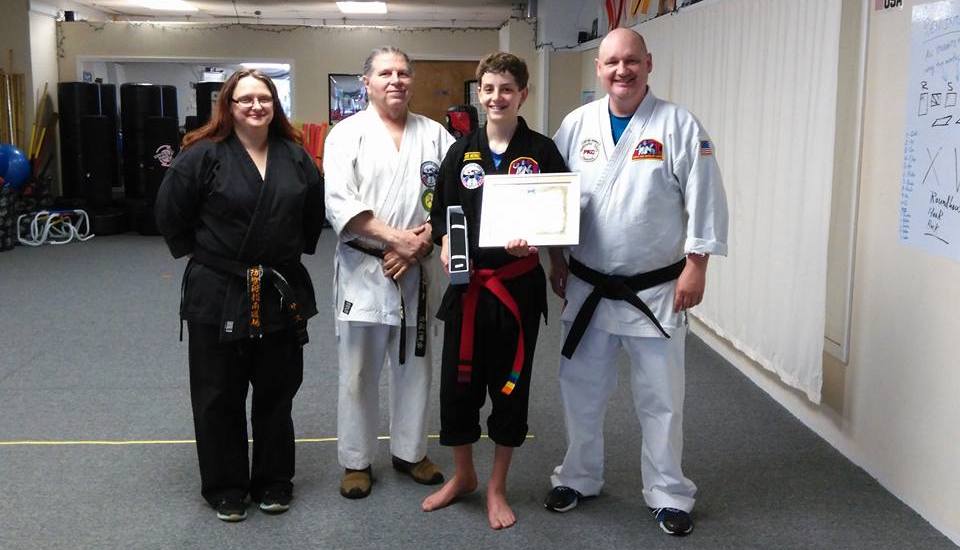 Regardless of the class or program children enroll in, we use modern-educational and motivational theory to engage students and encourage rapid growth. Many parents are amazed at the growth experienced in short periods of time with the methods used here at Edinboro Family Martial Arts.
We're proud to help students across Edinboro, McKean, Cambridge Springs, and all of Erie County learn:
Speed and strength
Effective self-defense skills
Lifelong habits of physical activity
Confidence in all aspects of life
And In Every Single Session, We're Committed To Building Vital Life Skills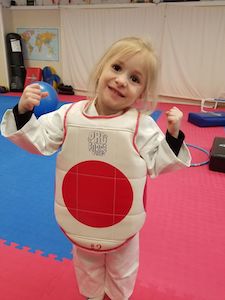 You may think of Kids Martial Arts training as an outlet for energy and a system of self-defense. And both of those are true in our classes. But at Edinboro Family Martial Arts, we also offer so much more.
Our Kids Martial Arts program is designed to prepare students for any journey in life, giving them skills they can rely on for years to come.
In no time, your child can take on:
Respect and discipline
Focus and attention to detail
Leadership and teamwork skills
Perseverance in the face of any challenge
Check It Out Today! Join Us For Edinboro's Best Kids Martial Arts Training
Don't miss out on everything we have to offer at Edinboro Family Martial Arts. We're offering students across Edinboro, McKean, Cambridge Springs, Albion, Waterford, and all of Erie County the chance to learn, grow, and thrive with a personally engaging Kids Martial Arts program that can't be matched.
Just fill out the short form on your screen to get started today!